Bonsai sowing and stratification
Apr 12, 2023 •
Yousef Amar
• 2 min read •
Parent project
My bonsai seeds have soaked for 48 hours and I'm ready to move on to the next step! The reveal: I picked Wisteria and Red Maple. They ticked all the right boxes for me as my first try.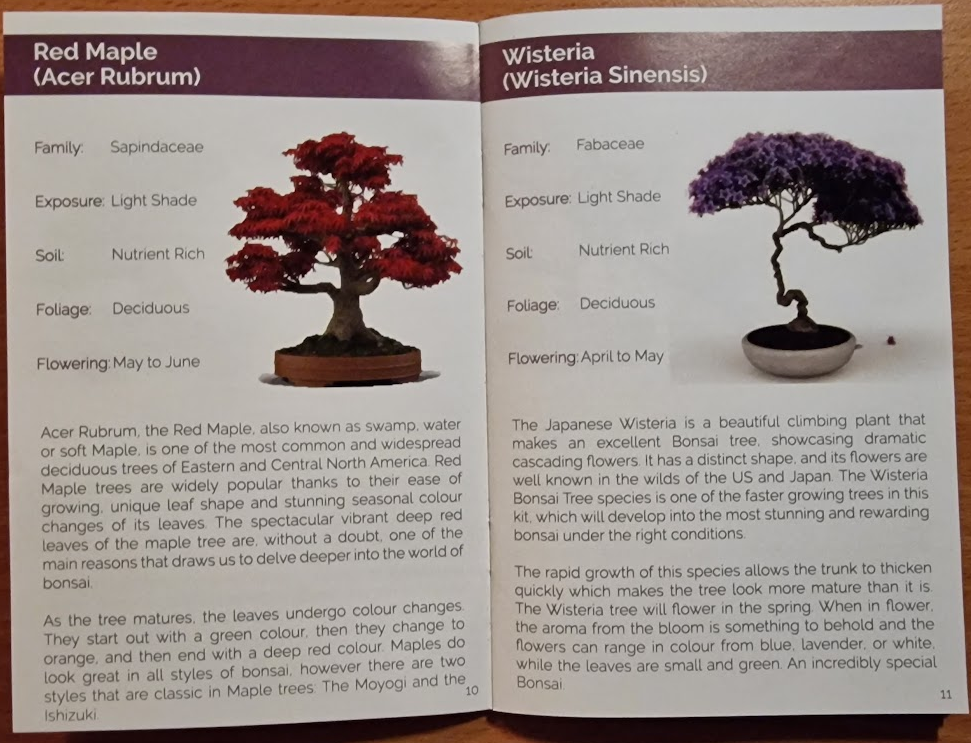 The Wisteria seeds are the small ones and the Red Maple are the two big ones. I used half of the seeds that I had of each species.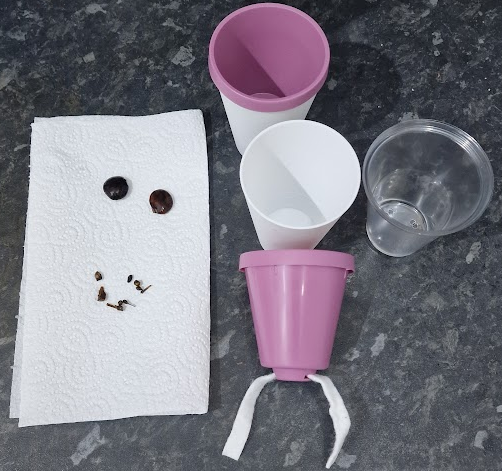 I assembled the "Auto Irrigation Growing Pot" and tried to ignore the conflicting instructions. I think you're not meant to fill the reservoir with any water at all until after the Stratification step (which I'll explain in a sec), and it's ambiguous how deep the seeds should go beyond "same depth as the size" (the size of what, the seeds?), so I just used my best judgement.
It turns out that I actually have a lot of soil. I didn't even use up a full peat disc so far. I have three more pots, so I'm considering getting some more seedlings started in the meantime and increase the chances of success...
At any rate, I sowed the current seeds and sprinkled a tiny bit of water into the soil to keep it moist, as it had dried out a bit in the meantime. I don't think the instructions should have the soil bit as step 1 if you're then going to soak the seeds for 48 hours after that, it should really be the second step.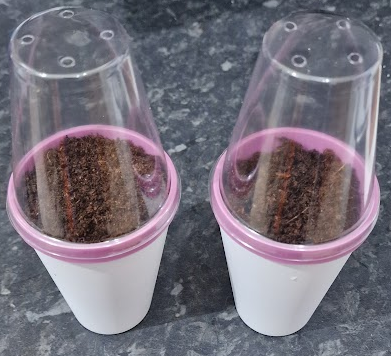 And now that they're sown, I put them in the fridge. In the fridge, the one on the left is the Red Maple (this is more of a note to myself -- I should label them really; there are little wooden sticks for that in the kit). Putting them in the fridge is the first part of the Stratification step, which is meant to simulate winter conditions, then spring, so that they can germinate as they would in nature.
I'll be checking on them every few days and keeping the soil damp. Hopefully in two or three weeks they will start sprouting and I can remove them from the fridge. I set some calendar events. So now we wait!